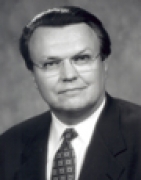 Awards
Kelley School of Business Academy of Alumni Fellows (1999)
About John L. Carl
In April 1994, John L. Carl was elected executive vice president and chief financial officer of Amoco Corp., a $36 billion petroleum, energy, and chemical company headquartered in Chicago. He served as a member of the Strategic Planning Committee, which has overall corporate responsibility for planning, capital allocation, and performance. Carl joined Amoco as vice president and controller in 1991 and was named senior vice president in 1993.
Prior to joining Amoco, Carl was vice president and CFO of National Computer Systems in Minneapolis. From 1986 to 1989, he served as vice president and controller of Kraft, Inc. He began his career with American Hospital Supply Corp. in 1972 and held various positions in finance and planning.
A native of Indiana, Carl received a bachelor's degree with honors in economics from Purdue University in 1970. In 1972 he graduated from Indiana University with an MBA in finance. His outside interests included service on the Private Sector Council Board in Washington, DC, the Evanston Northwestern Healthcare Board, the United Way of Chicago, and the Dean's Advisory Council for the Indiana University Kelley School of Business.