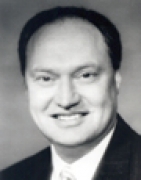 Awards
Kelley School of Business Academy of Alumni Fellows (1999)
About Michael E. Szymanczyk
Michael E. Szymanczyk was the former CEO of Altria Group and former president and CEO of Philip Morris U.S.A.. Previously he served as chief operating officer, where he was responsible for integrating the company's line business systems and functions, allowing the company to respond effectively to the needs of its consumers and customers. He joined Philip Morris, an operating company of Philip Morris Companies, Inc., as senior vice president of sales in 1990. Philip Morris produces a number of leading cigarette brands: Marlboro, the largest-selling cigarette in the United States and the world; Benson & Hedges 1O0s; Merit; Virginia Slims; and Parliament. Other brands include Basic, Cambridge, and Alpine.
Earlier in his career, Szymanczyk was senior vice president for Swift-Eckrich Inc. In 1988, he became vice president, retail operations, for Kraft, Inc. After receiving his bachelor's degree in finance from the Kelley School of Business in 1971, he joined Procter & Gamble, where he served in various sales and general management positions.
A member of the Kelley School of Business Dean's Advisory Council, he serves on the board of trustees of the Virginia Foundations for Independent Colleges, University of Richmond, Virginia Commonwealth University School of Engineering Foundation, and is a board member of Futures for Children.