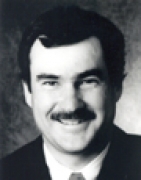 Awards
Kelley School of Business Academy of Alumni Fellows (1998)
About Mark S. Feighner
Mark S. Feighner is president of GTE Wireless Products and Services, a $2.8 billion subsidiary of GTE Corporation. GTE Wireless, whose products and services include a wide range of voice and data applications, provides wireless telecommunication service to more than 4.3 million customers in 75 leading markets throughout the United States. GTE has been recognized for its product innovation and quality of service.
As president, Feighner has created a climate that stimulates employee growth and rewards teamwork. He is a results-oriented manager and has achieved significant revenue growth and increased profitability.
Since joining GTE, Feighner has had many responsibilities in multiple business units resulting in senior level positions in sales, marketing, and operations.
Feighner received a BS degree in marketing from Indiana University in 1971, and he remains active at IU as a member of the Kelley School of Business Dean's Advisory Council.