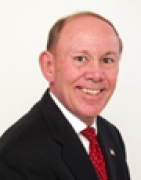 Awards
Kelley School of Business Academy of Alumni Fellows (1997)
About Julian L. Carr, Jr.
Julian L. Carr is an Operating Partner and Senior Advisor for Beecken Petty O'Keefe & Company, which he joined in January 2004. Previously, he served as Chairman and CEO of Valitás Health Services, a leading healthcare services provider and a BPOC portfolio company, from January 1997 to May 2002, and served as non-executive Chairman until 2004. Carr has also served as Executive Vice President of ARAMARK Corporation and President of ARAMARK's Health and Education Services sector (parent of Valitás, formerly Spectrum Healthcare Services) and as an executive with American Hospital Supply Corporation. Carr has participated on the board of directors of Corizon, DentalCare Partners, Inc., Hu-Friedy Mfg. Co., Living Centers of America, Inc. (NYSE), The MED Group, Medcor Holdings, Inc., Sanford-Brown, Inc., TIDI Products, and VHA, Inc.
He graduated with honors from University of Tulsa with a bachelor's degree in economics, and earned his M.B.A. from Indiana University in 1970. He was welcomed into the Kelley School of Business Academy of Alumni Fellows in 1997.