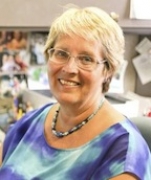 Awards
School of Nursing Special Recognition Award (2007)
About Cynthia L. Stone
Cynthia L. Stone is clinical associate professor and director of the Health Policy & Management concentration at the Richard M. Fairbanks School of Public Health at IUPUI. Stone earned a Bhas a doctorate in Public Health from the University of Pittsburgh, a master's Degree in Community Health Nursing from Wayne State University and a BSN degree from the University of Michigan.
She has taught the last ten years full time at IU School of Nursing in the graduate and undergraduate programs in community health nursing, epidemiology, health policy, research utilization and capstone courses. In the Department of Public Health, she is the health policy and management concentration advisor and currently teaches H501, C501, P612, Policy internship and concentration courses, along with online classes.
Stone's past research activities have focused on educational and program evaluation. She presented and published on a tuberculosis education program, using students to assist with evidence based practice on nursing units, a collaborative cancer education program, the use of a capstone course that was developed for senior BSN students and preceptor development for various educational programs. Presently, Stone is working on a article about incorporating service learning into university courses. Additional research interests include public health workforce development and health policy analysis.
She is active in the local community. Her service activities include the American Lung Association IN affiliate TB education committee, and the IUPUI Athletic Committee. Stone is also the current chair of the Indiana State Nurses Association Political Action Committee. In 2006, she was appointed by Governor Daniels to the IN Home Care and Hospice Service Council. She received the Special Recognition Award from IUSON in 2007 for her service to the school.