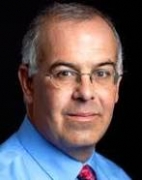 Awards
Honorary Degree (2013)

L.H.D.
Doctor of Humane Letters
Commencement
Bloomington, Indiana
Presenter: Michael A. McRobbie
About David Brooks
David Brooks is one of the nation's leading public intellectuals, political analysts, cultural commentators, informed editorial writers, and celebrated authors. His distinctive commitment to reasoned analysis is evident in the columns he writes concerning recent social science publications; making such a conscious and deliberate effort to draw on important bodies of current social science research when writing his columns is something few of his fellow columnists accomplish. He has commented on American higher education regularly in his recent writings as well.
Mr. Brooks is currently teaching a course in Philosophical Humility at Yale University, and has previously taught a Public Policy course at Duke University. He is the author of "Bobos In Paradise: The New Upper Class and How They Got There" and "On Paradise Drive: How We Live Now (And Always Have) in the Future Tense," both published by Simon & Schuster. His most recent book is "The Social Animal: The Hidden Sources of Love, Character, and Achievement," published by Random House in March 2011; this work received popular and critical acclaim. He is also a frequent analyst on NPR's "All Things Considered" and the "Diane Rehm Show."
His articles have appeared in the The New Yorker, The New York Times Magazine, Forbes, The Washington Post, The TLS, Commentary, The Public Interest and many other magazines. He is editor of the anthology "Backward and Upward: The New Conservative Writing" (Vintage Books). Mr. Brooks has received honorary degrees from Williams College, New York University, Brandeis University, and Occidental College. In 2010, he was elected a fellow of the American Academy of Arts and Sciences.