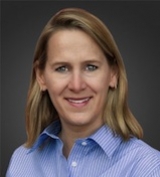 Awards
Kelley School of Business Academy of Alumni Fellows (2013)
About Susan Lintonsmith
Susan Lintonsmith is an accomplished business leader with nearly a quarter century of marketing expertise and proven leadership in setting strategic direction and generating profitable growth. She is the global chief marketing officer for Quiznos.
She formerly was a business consultant with the Einstein Noah Restaurant Group and the chief marketing officer at Red Robin Gourmet Burgers, where for more than four years she was responsible for strategic planning, marketing, research, new product and menu development, communications and guest relations.
Lintonsmith also was vice president and general manager of Horizon Organic Dairy for WhiteWave Foods and was vice president of global marketing at Western Union. She worked for five years at the Coca-Cola Co. and more than seven years at Pizza Hut Inc.
She has an MBA from the Kelley School and a Bachelor of Business Administration from the University of Notre Dame.