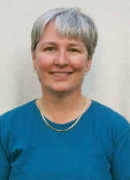 Awards
Bicentennial Medal (2020)
Maurer School of Law Academy of Law Alumni Fellows (2007)
About Linda L. Chezem
Linda L. Chezem is a professor of 4-H Youth in the Department of Youth Development and Agricultural Education at Purdue University College of Agriculture. Her research focus is law and policy in the context of health and justice, especially with alcohol abuse.
Chezem currently serves on the National Advisory Council on Alcohol Abuse and Alcoholism at the National Institute on Alcohol Abuse and Alcohol, which is one of the National Institutes of Health. On the council, she aims to improve the administration of justice through judicial and justice system education. Prior to her position at Purdue, Chezem served as a trial and appellate judge for 22 years, including the presiding judge of the Indiana Court of Appeals, Fourth District.
She graduated from Indiana State University with a B.S. in 1968 and a J.D. in 1971 from Indiana University. IU inducted her into the Academy of Law Alumni Fellows in 2007.
In 2020, Linda Chezem was presented the Bicentennial Medal for her distinguished service to Indiana University.