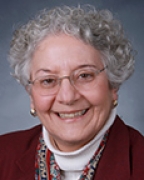 Awards
Maurer School of Law Academy of Law Alumni Fellows (2002)
About Laura J. Cooper
Laura J. Cooper, J.D. '74, is the J. Stewart and Mario Thomas McClendon Professor in Law and Alternative Dispute Resolution at University of Minnesota. She is a renown scholar in labor law and workplace dispute resolution, teaching courses in labor law, labor arbitration, alternative dispute resolution and conflict of laws. Cooper is also known for her innovations in technology and simulation-based pedagogy, and she was recognized by UM in 2009 as the Stanley V. Kinyon Tenured Teacher of the Year.
She received her B.A. from the University of Southern California in 1967 and her J.D. from Indiana University School of Law in 1974. During her time at IU, Cooper was elected to Order of the Coif and served as Executive Editor of the Indiana Law Journal. After graduation, she clerked for Judge John S. Hastings of the United States Court of Appeals for the Seventh Circuit and the Temporary Emergency Court of Appeals before joining the faculty at the University of Minnesota. Cooper is the first female professor ever to receive tenure at UM Law School. She was appointed to her current endowed chair in 2003.
In addition to her teaching duties, Cooper has briefly worked as an attorney for the National Labor Relations Board and currently serves as a labor mediator and arbitrator. She is a member of the National Academy of Arbitrators and has served on its Board of Governors and chaired its legal affairs and auditing committees. Cooper has co-written or co-edited six books on labor law and workplace dispute resolution and has written numerous articles on a wide variety of topics in labor law. She currently is the faculty Co-Editor of the ABA Journal of Labor and Employment Law. Cooper has also worked on studies concerning gender fairness in the court system with the Minnesota Supreme Court and the U.S. Court of Appeals for the Eighth Circuit.