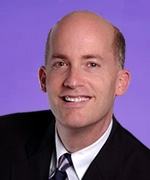 Awards
Bicentennial Medal (2020)
School of Education Distinguished Alumni Award (2005)
About Victor Boschini
Victor J. Boschini, Jr., is the chancellor at Texas Christian University, where he assumed office on June 1, 2003. He also holds the rank of professor of education. Prior to TCU, Boschini was the president of Illinois State University from 1999 to 2003. At ISU, he was also an associate professor in its College of Education and continued to teach a course every semester during his presidency. Before being promoted to president, Boschini was ISU's vice president of student affairs.
Other positions in his academic career include associate provost at Butler University, and as an associate professor at Indiana University School of Education. Boschini has a B.A. from Mount Union College, a M.A. from Bowling Green State University, and an Ed.D. from Indiana University. Currently, he serves on the board of the State Farm Company Mutual Funds, Fort Worth Symphony Orchestra, and the Van Cliburn Foundation. He is also a member of the Board of Trustees of Brite Divinity School and the American Council on Education.
In 2020, Victor Boschini was presented the Bicentennial Medal for his distinguished contributions to Indiana University.