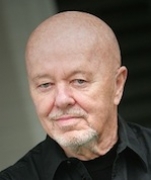 Awards
School of Education Distinguished Alumni Award (1985)
About W. James Popham
W. James Popham is a professor emeritus in the Graduate School of Education at UCLA. A Portland, OR, native, Popham graduated from the University of Portland in 1953 and 1954 with a B.A. in philosophy and a M.S. in education. He then received his doctorate in education from Indiana University in 1958. After graduation, Popham became an assistant professor at Kansas State College in Pittsburg, KS. He also taught at San Francisco State College for two years before joining the faculty at UCLA in 1960.
Throughout Popham's decades at UCLA, he achieved full professorship and won the Distinguished Teaching Award in 1968. He became a professor emeritus upon his retirement in June 1991. While teaching at UCLA, he established and directed the Instructional Objectives Exchange, a clearinghouse for behavioral objectives for educators, and also worked with the Southwest Regional Laboratory for Educational Research and Development. Throughout his academic career, he promoted the field of educational evaluation by presenting papers, creating videotapes for use in the classroom, and editing and writing books, including Educational Evaluation, one of the first singly-authored textbooks on that subject to be used in introductory level education classes. His research interests include the programmed instruction movement, evaluation methodologies, norm-referenced measurement, and criterion-referenced measurement.
Popham is a staunch advocate for educational evaluation. He served on the editorial boards of several major research and evaluation journals, including Educational Research Quarterly, Journal of Personnel Evaluation in Education, and Evaluation and the Health Professions. In 1969, Popham served as the president of the California Educational Research Association. As an active member of the American Educational Research Association (AERA), he acted as chairperson for the AERA's Division B Committee on Instructional Objectives in 1968 and was vice president for AERA's Division D (Measurement and Research Methodology) from 1971 to 1972. Popham was elected president of the American Educational Research Association in 1977. In addition, Popham acted as the founding editor of AERA's quarterly journal, Educational Evaluation and Policy Analysis, from 1978 to 1981.
After retiring from UCLA, he became the director of IOX Assessment Associates (formerly Instructional Objectives Exchange), a center for test development. In the 1990s, Popham also was active in evaluating and appraising HIV educational programs and curricula, including directing an AIDS-related technical assistance project for the U.S. CDS, which helped teachers evaluate the effectiveness and quality of AIDS education programs.