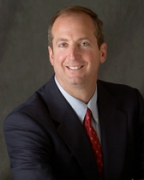 Awards
Kelley School of Business Academy of Alumni Fellows (2014)
About Theodore L. Koenig
Theodore Koenig graduated in 1982 with a Bachelor of Science degree in accounting with high honors from the Kelley School and has more than 25 years of experience in structuring, negotiating and investing in debt and equity transactions.
Koenig founded Monroe Capital, a leading provider of senior and junior debt and equity co-investments to middle market companies. It has invested more than $2.5 billion of capital in over 400 investment transactions since its inception. Recently, it was recognized by Global M&A Network as the Small Mid Market Lender of the Year for the firm's notable transactions, expertise, track record, team leadership and, more importantly, client service. Monroe Capital also manages closed-end funds with approximately $1.5 billion of assets under management.
Before founding Monroe Capital in 2004, Koenig was president and CEO of Hilco Capital LP, a junior secured/mezzanine debt fund established in 2000. Hilco Capital arranged for and invested in over 36 transactions between 2001 and 2004 investing over $200 million. Before that, Koenig spent 13 years at the Chicago-based law firm of Holleb & Coff as partner and co-chair of the firm's corporate law, mergers and acquisitions, and business finance groups. Before joining Holleb & Coff in 1986, Mr. Koenig spent three years in the Mergers/Acquisitions and Corporate Finance practice group of Winston & Strawn.
Koenig also is a graduate of Chicago-Kent College of Law with honors and a certified public accountant. He is a director of the Commercial Finance Association and a member of the Turnaround Management Association and the Association for Corporate Growth. He serves on the Dean's Council of the Kelley School and the Board of Overseers of Chicago-Kent College of Law. He is vice chairman of the Board of Trustees of Allendale School, a nonprofit residential and educational facility for emotionally troubled children in the greater Chicago area.
Koenig was named the 2012 Middle Market Thought Leader of the Year by The Alliance of Mergers & Acquisitions Advisors and Grant Thornton LLP. Last year, he received the Torch of Liberty Award from the Midwest Region of the Anti-Defamation League, recognizing his achievements in both the corporate and philanthropic communities.