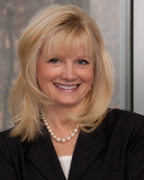 Awards
Kelley School of Business Academy of Alumni Fellows (2014)
About Cindy L. Konich
Cindy L. Konich, who earned a Bachelor of Arts in economics in 1978 from IU and an MBA in finance in 1984 from the Kelley School, leads the Federal Home Loan Bank of Indianapolis. She has extensive experience in financial management, strategic planning and risk management. Known for her staff empowerment and accountability in delivering significant results, Konich has contributed to the bank's ranking as one of the top financial performers within the Federal Home Loan Bank System.
Konich became president and CEO in July and has been with the Federal Home Loan Bank of Indianapolis for 30 years. She began her career in the insurance underwriting field. During these early years, she worked full-time and attended graduate school in the evening to obtain her MBA. Upon completion of her MBA, Konich joined the Federal Home Loan Bank of Indianapolis as a cash manager and moved up the ranks. She also has served as the bank's executive vice president, followed by chief operating officer and chief financial officer.
Her effective leadership and demonstrated record of executing the bank's vision led to the Indianapolis Business Journal naming Konich a 2010 CFO of the Year Honoree. The CFO of the Year Award recognizes stellar chief financial officers whose roles go beyond number crunching, to include technology integration, coordination of financing and long-term strategic planning.