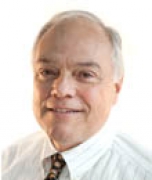 Awards
IUPUI Spirit of Philanthropy Award (2021)
IUPUI Spirit of Philanthropy Award (2014)
About Thomas O'Neil
Tom O'Neil, a Chicago native of Mexican-Irish descent, currently serves as the chairman/CEO and majority owner of OfficeWorks, which he founded in 1984. OfficeWorks is an MBE-certified company, the largest Herman Miller office furniture dealer in the state of Indiana, and the 10th largest minority-owned company in the Indianapolis area. Mr. O'Neil's prior business background includes several years spent with the F.C. Tucker Company as a commercial real estate broker and 11 years in sales and management with the Xerox Corporation.
A 1969 graduate of DePauw University with a BA in economics, he received an MBA in marketing from the Indiana University Kelley School of Business in 1971 and has been an Indianapolis resident ever since. Mr. O'Neil is a graduate of the Stanley K. Lacy Leadership Series, Opportunity Indianapolis, and the Diversity Leadership Academy. He served as general chairman of Circlefest and as president of the boards of Girls Club/ Girls, Inc., the Lawrence Township Foundation, the Indianapolis Hispanic Chamber of Commerce, and the Hispanic Business Council, which he helped found. He has also served on the boards of the Indy Partnership, the DePauw University Alumni Association, and the St. Vincent Hospital Foundation.
Mr. O'Neil was also on the founding boards of La Plaza and Indiana Latino Expo. He currently serves as chair of the Mexican Scholarship Fund through the Central Indiana Community Foundation and the board of Source River West, a member of the board of the Indiana Chamber of Commerce and the Indy Chamber, and on the Dean's Advisory Council of the Indiana University School of Informatics, Computing, and Engineering. The Office of Community Engagement is so pleased to recognize Mr. O'Neil's many philanthropic contributions.