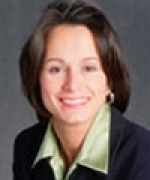 Awards
Leanne Grotke Award (2021)
IUPUI Spirit of Philanthropy Award (2001)
About Melina Maniatis Kennedy
After making a significant impact on the successes of the IU Track and Field and Cross Country programs for four years as an undergraduate, Melina Maniatis Kennedy (BS '91, MS '95, JD '95) has since gone on to make enormous contributions to the state of Indiana in a variety of capacities for the last quarter century.
As a student-athlete, Melina was a four-year letter winner in both cross country and track and field and was a four-time Academic All-Big Ten selection. While at IU she competed for legendary Hoosier track and field coach Sam Bell and was honored with the program's Coaches Award in 1991.
After concluding her undergraduate career and subsequently earning her Master's and Law degrees from IU Bloomington in 1995, Melina has gone on to great successes as an attorney, in city and state government, in business, and with her community service efforts. She has spent the last nine years at Columbus, Indiana-based Cummins Inc., where she is the Vice President of Product Compliance and Regulatory Affairs for the Fortune 500 company. Shortly before joining Cummins, she spent four years at Indianapolis' Baker and Daniels LLP as a practicing attorney.
Kennedy also has extensive political experience as well. She served as Indianapolis Mayor Bart Peterson's director of economic development from 2001-04 and then as Peterson's deputy mayor from 2004-05. She also launched her own bid for Indianapolis mayor, winning the 2011 Democratic nomination before narrowly losing to incumbent Greg Ballard.
Melina has been an active volunteer throughout her professional career. She is the current president of the Indianapolis Capital Improvements Board, and is also a board member on the Indiana University Health Academic Medical Center; the Indianapolis Impact 100; and the Indiana Conference for Women. In the past, she's also served on the board for Teach for America; is a past president of the Leukemia & Lymphoma Society and Legacy House; and is a past board member with the Indianapolis Visitors and Convention Association.
Melina lives in Indianapolis with her husband, Tim Broecker. She is the mother of twins, Marcus and Sophia Kennedy.