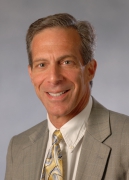 Awards
Distinguished Professor (2022)
Titled Professor (2016)

Lawrence Lumeng Professor of Gastroenterology and Hepatology
About Thomas Imperiale
Thomas Imperiale earned his B.S. from The City College of New York in Biomedical Education in 1979 and received his M.D. from the New York University School of Medicine in 1981. He has held postdoctoral appointments at Case Western Reserve University and Yale University School of Medicine as part of the Robert Wood Johnson Clinical Scholars Program (Clinical Epidemiology). He completed his residency at Case Western Reserve University, University Hospital of Cleveland. He has held academic appointments at Case Western Reserve University and Yale University. He joined Indiana University School of Medicine in 1996 as Associate Professor, then advanced to Professor of Medicine in the Division of Internal Medicine/Division of Gastroenterology in 2002.
Imperiale's work has helped save the lives of millions. His landmark 2000 New England Journal of Medicine publication demonstrated that nearly half of patients who underwent a screening colonoscopy had polyps in parts of the colon accessible only to colonoscopy. This makes early screenings an essential part of the prevention of the third most common type of cancer in the U.S. In 2001, his work led to a major paradigm shift where Congress approved screening colonoscopies beginning at age 50 as a Medicare covered expense. Imperiale's additional research led to the development of Cologuard, a multi-target stool DNA test, which can be conducted in a patient's own home. Imperiale has published in the New England Journal of Medicine nine times.
Collectively, he has published over 168 research and creative works, 1 book chapter, and 172 abstracts. He has received over $18 million in previous grant funding and holds over $50 million in active external grant funding. Imperiale is the recipient of the Butt Award for Clinical Research in Hepatology and Nutrition from the American Digestive Health Foundation, Olympus Award for Excellence in Research on Colorectal Cancer Screening from the American College of Gastroenterology, American College of Physicians Laureate Award, Covidien Senior Investigator Award from the American Society for Gastrointestinal Endoscopy and Outstanding Research from Regenstrief Institute.