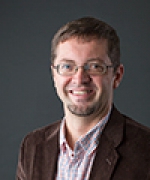 Awards
Fulbright Award (2017)

Belarus
About Steven Petersheim
Dr. Petersheim received a BS in English & Elementary/Middle Education from Frostburg State University, 2004, and a PhD in English from Baylor University in 2012.
His research interests include: American Literature and Poetry, Environmental Literature, Ethnic & Minority Literature, Literary History and Theory, Interdisciplinary Studies, and Nathaniel Hawthorne and His Contemporaries.
Petersheim worked at Northern Middle School, Accident, Maryland, where he taught 8th Grade English Language Arts from 2004-2007. He also worked at Baylor University, Waco, Texas, as an Instructor of English from 2008-2012.
Along with a Fulbright Scholarship in 2017 (Belarus), Petersheim is also the 2014 recipient of a Summer Faculty Fellowship at Indiana University East.