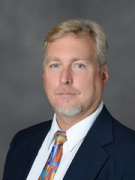 Awards
Fulbright Award (2013)

Malta
About Peter Schubert
Schubert earned a BA/BS in Physics from Washington University, St. Louis, in 1982. He completed a master's in Electrical Engineering from University of Cincinnati in 1984, and a PhD in Electrical and Computer Engineering from Purdue in 1990.
Prior to his service at IUPUI, Schubert worked at Delphi Electronics in Kokomo and Packer Engineering, Inc., in Naperville, Illinois.
His expertise is in Systems engineering; materials science research; biomass conversion technologies; energy generation, storage and transfer; digital signal processing; algorithms; artificial intelligence; microelectronics; aerospace R&D in ISRU and propulsion; simulation and modeling of complex systems; forensic engineering; experimental design and statistical analysis.