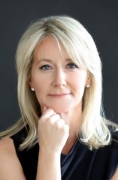 Awards
Kelley School of Business Academy of Alumni Fellows (2018)
About Michelle R. Seitz
Michelle Seitz is the Chairman and Chief Executive Officer of Russell Investments, a global asset manager with more than $277 billion in assets under management. She serves as a director on the firm's board and was named Chairman on January 1, 2018. Prior to joining Russell Investments, Michelle spent 22 years with William Blair, a global investment firm with 1,400 employees and offices in ten cities across four continents. She served for 16 of those years on the firm's seven-person executive committee (corporate board) and as chief executive of William Blair Investment Management (WBIM).
Michelle drove the transformation and five-fold growth of WBIM, evolving it from a regional high net worth franchise into an internationally recognized, global asset management firm becoming the firm's largest business. Notably, she led the more nascent institutional portion of the business to 28-fold growth, from $2.3 billion to one of the largest global money managers in the world with $65 billion in assets. She did this while cultivating a culture of client-centric excellence, integrity, and employee engagement to become a prestigious four-time winner of the "Best Places to Work in Money Management" designation by Pensions & Investments.
Michelle was named one of the "Top Women in Asset Management" in 2016 by Money Management Executive. An active industry participant, she is a long-standing board member of the U.S. Institute, an association of asset management CEO's, and is actively involved in The European Institute. She has held several leadership roles with the Financial Accounting Foundation (FAF), which is responsible for the oversight, administration, and finances of the Financial Accounting Standards Board (FASB) and Governmental Accounting Standards Board (GASB). These include a recent five-year term on the FAF board of trustees, as well as roles on the Executive Committee and as Chair of its Finance and Compensation Committee. Seitz was awarded her CFA designation in 1990.
Michelle earned a BS degree in Accounting in 1987 from the Kelley School. She serves on the Kelley School's Investment Management Academy Board and will join the School's Dean's Council in 2019.