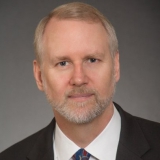 Awards
IUPUI Spirit of Philanthropy Award (2018)
About Paul and Linda VeZolles
With experience as an investment manager that spans over three decades, Paul VeZolles, President of Chatham Park Development,leads investment in real estate, hospitality, renewable energy and startups.
VeZolles completed his B.A. in economics at IUPUI. He completed his M.A. in economics at DePaul University and earned the TRIUM Global Executive MBA. In 2018, he is enrolled a master's degree in major program management at the University of Oxford's Saïd School of Business.
Linda, a dedicated mother and volunteer, graduated from Columbia College and works alongside Paul to create positive opportunities for individuals and communities.
To facilitate public understanding of economics, Paul VeZolles created the VeZolles Lecture in Economics, based at IUPUI and in collaboration with the IU Bloomington Department of Economics.