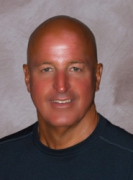 Awards
Bill Orwig Award (2018)
About Robert G. Morgan
An NCAA head baseball coach for 30 years, Robert Morgan served as IU's head baseball coach from 1983 - 2005, boasting an IU record of 782 - 496, which is the most wins of any coach (in any sport) in the history of IU. He led the IU baseball team to a Big Ten Championship in 1996, was named NCAA Regional Coach of the Year in 1996, and was named Big Ten Coach of the Year in 1991 and 1993.
Since leaving his position as head baseball coach at IU in 2005, he has served as an adjunct faculty member in the Department of Kinesiology at the IU School of Public Health Bloomington, teaching classes in theories of coaching, baseball coaching, tennis, and wellness.
Morgan also served as head baseball coach and assistant athletics director at Kent State University and head baseball coach and assistant football coach at the College of Wooster in Ohio, achieving an overall career record of 1,074 - 583.