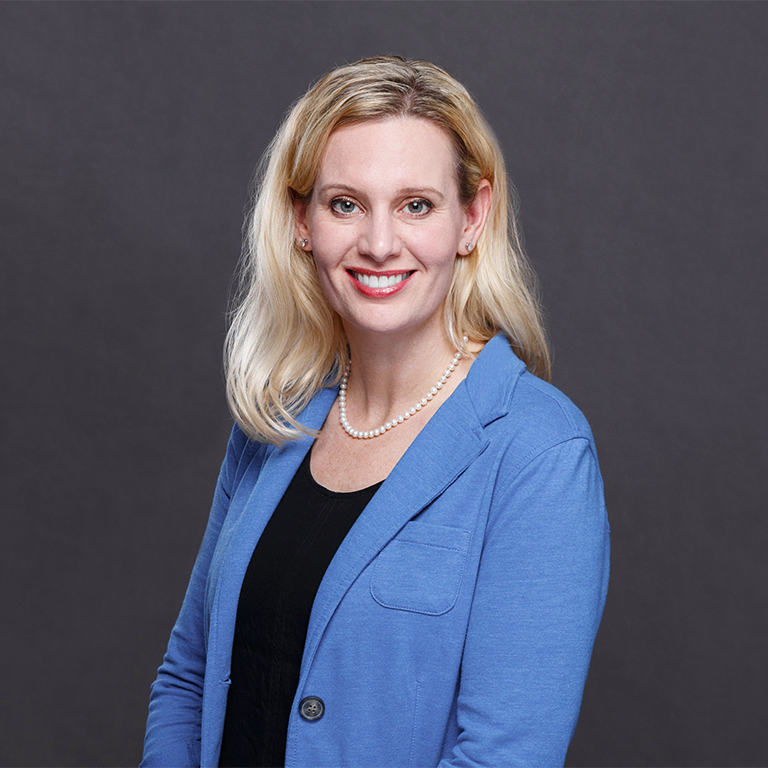 Awards
Frederic Bachman Lieber Memorial Award (2022)
Titled Professor (2020)

Chancellor's Professor
Bicentennial Medal (2020)
Titled Professor (2019)

Bicentennial Professor
About Julie Goodspeed-Chadwick
Julie Goodspeed-Chadwick earned two B.A. degrees in communication and English from Marian College in 2000. Upon graduating, she continued her education at Ball State University where she earned her M.A. and Ph.D. in English in 2002 and 2007, respectively. She joined the Indiana University faculty in 2008 and has since held numerous titles and teaching positions.
Goodspeed-Chadwick is an IUPUI Chancellor's Professor of English, affiliate faculty in Women's, Gender, and Sexuality Studies, and director of the Office of Student Research at IUPUC. She was appointed an IU Bicentennial Professor (2019-2021) during the expanded IU Bicentennial Year. Among her leadership roles, she founded the IUPUC Office of Student Research (established in 2010), and she co-founded the IUPUC Office for Women (2016-2020).
Broadly, her specializations include transatlantic twentieth-century literature, writing by women, identity politics, and trauma studies. Her publications include university-press single-authored books (including Reclaiming Assia Wevill: Sylvia Plath, Ted Hughes, and the Literary Imagination and Modernist Women Writers and War: Trauma and the Female Body in Djuna Barnes, H.D., and Gertrude Stein), a co-edited scholarly edition (The Collected Writings of Assia Wevill with Peter K. Steinberg), and numerous peer-reviewed articles and book chapters. Her research, teaching, service, and leadership work and efforts combine to empower people, especially underrepresented people, through education. Since arriving at IUPUC, she has received more than 17 research, teaching, service, and leadership awards within the IU system, including the Bicentennial Medal from IU, and, from IUPUI, the Chancellor's Award for Excellence in Teaching; the Glenn W. Irwin, Jr., M.D. Experience Excellence Award; the Inspirational Woman Leadership Award; and the Kathryn J. Wilson Award for Outstanding Leadership and Mentoring of Undergraduate Research.
At IUPUC, she has been the recipient of the Indiana University Trustees Teaching Awards, among others. She has been invited to give keynote and plenary talks about her research at many institutions, including Emory University, Indiana University Bloomington, and Yale University.